Hi everyone my name's Matty!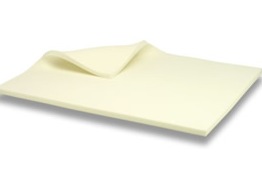 I'm Greg and Sophie's super dooper memory foam mattress topper. I was bought as a Christmas present by Greg's Mum and Dad and I've solved all of Sophie's nighttime back problems which is probably the reason why they decided to ship me for their adventure to Zimbabwe. The only thing is this journey did not start well and hasn't been the smoothest. Shall I start at the beginning?
It was during the London Olympics and the donated resources from the shipping had filled 7 of the 8 boxes that they had bought so Josie came up with a suggestion. "Why don't you ship your mattress?" she asked Sophie in an excited manner. My mind filled with dread! I hate water I was thinking and I was sure I would never cope with those choppy seas. I had heard previously that this journey only takes 40-45 days so I was OK with that as a plan.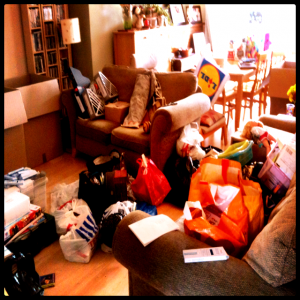 So in to the box I was stuffed without a care in the world, wrapped around a canvas of Greg and Sophie and some pretty candles. Sure they're safe but all that is saving me is this very questionable big yellow self storage extra large box. Not a great start. Still I heard that this very day I would be on my way. Unfortunately for me and the disgust of my owners the numpty freight company arrived with a small van which I heard Sophie affectionately refer to as "they did a Mike" (which refers to when we were all moving from our first flat and Mike hired a van smaller than a fiesta to move our furniture) "it'll never fit in that car!" Greg shouted at Sophie from the study. Sure enough this intellectually challenged driver tried to put the large boxes into his Vauxhall Zafira despite the queries coming from Sophie and mainly Greg. Sure enough this didn't work and this was the start of my journey.
My owners probably should have questioned the sanity of sending me all that way when this competence continued with the next driver bringing what must have must have been a stolen DHL van to pick me and the rest of my inanimate object friends on our journey to Harare. Still only 45 days (at the most) to go, right?
Anyway after a rather uneventful and sickening 3 weeks at sea, we arrived at the South African port of Durban. This was a welcome relief because I really could not stand hearing "Candle in the wind" coming from those candles I was wrapped around. An Elton John classic maybe, but try listening to it muffled for 3 weeks out to sea? I nearly squashed him to death a number of times but I'm a gentle kind mattress.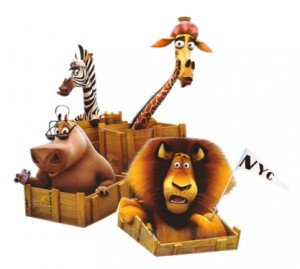 Next the trouble really started. In Durban we were treated to the news that a truck driver strike meant a cold, dark, dingy stay in an uninspiring warehouse. I am now struggling to settle down at night, insomnia from boredom has set in and I'm really starting to lose it!
It's now been 8 weeks since I was comfortably stretched out over the large bed at 60 Kendale Road and I'm starting to look scruffy….come on how do you look without a shave for this long? My beard is proper itchy! We have recieved news that we will be on an overnight vehicle to some horrendous place named Beitbridge. It sounds like it is actually the end of the earth and the scooter in my box is worried that Beitbridge may in fact be full of bears and recalls a bloody story of a bear killing a defenceless mattress. The scooter dramatically recalls a time he saved a cat from an attack of rabid dogs due to his speed and finesse but we are almost certain that he was exaggerating! It is well though because a clever pack of pencils below me says that it is in fact the Zimbabwean border and assures me that bears aren't resident to that area.
At Beitbridge I am appointed chief spokesman (to try to get us out of this mess and back to our owners) but I'm greeted by a man who is even more incompetent than the numpty with the stolen DHL van. His name I will not mention but this man takes a grand total of 17 phone calls to me, 5 of which are about the same thing and a total of 2 and a half weeks just to clear our goods through customs. I wish I'd never agreed to be our boxes contact because his dulcet tones are not good for my ever decreasing ability to hear properly. A trip to the mattress ear doctor is surely in order… Finally we are on our way from Not Bear-Bridge as the pencil packet (named Obadiah by the way) affectionately calls it and zooming towards Harare, the wind in our 'hair' and the sun on our faces! We inform all our friends via our hilarious, yet informative blog and twitter feed that our journey is nearly over and that all our transport costs are paid! We are SO excited!
That is until we arrive in Harare where disaster strikes, despite 80 days in this leaky, smelly box, and Greg and Sophie paying yet MORE money, we are stuck here for two 'very important' reasons. One an original document we were never given and two a payment that our incompetent 'bear' at the border failed to pay.
So frustrating.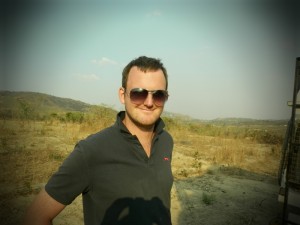 I can hear the handsome Greg, he is so close to me to take me home but through ridiculous politics I hear him drive away…"noooo" we all cry. Still we wait….still we cry!
The nightmare is not over! We appear destined for another weekend in a disgusting warehouse before we can achieve our God given purposes! I love Greg and Sophie. They've done all they can, we've been patient and never moaned or complained, we understand our role here but if only the unrelenting shipping companies understood theirs, then this may have all been over for me and my friends weeks ago!
Peace out and God Bless you all!
Love Matty the memory foam mattress topper!
2 Responses to The 82 days (and counting) journey of a mattress.